Serie IV: Leadership Development Series of Workshops
10/23/2020 de 9:00AM a 1:00PM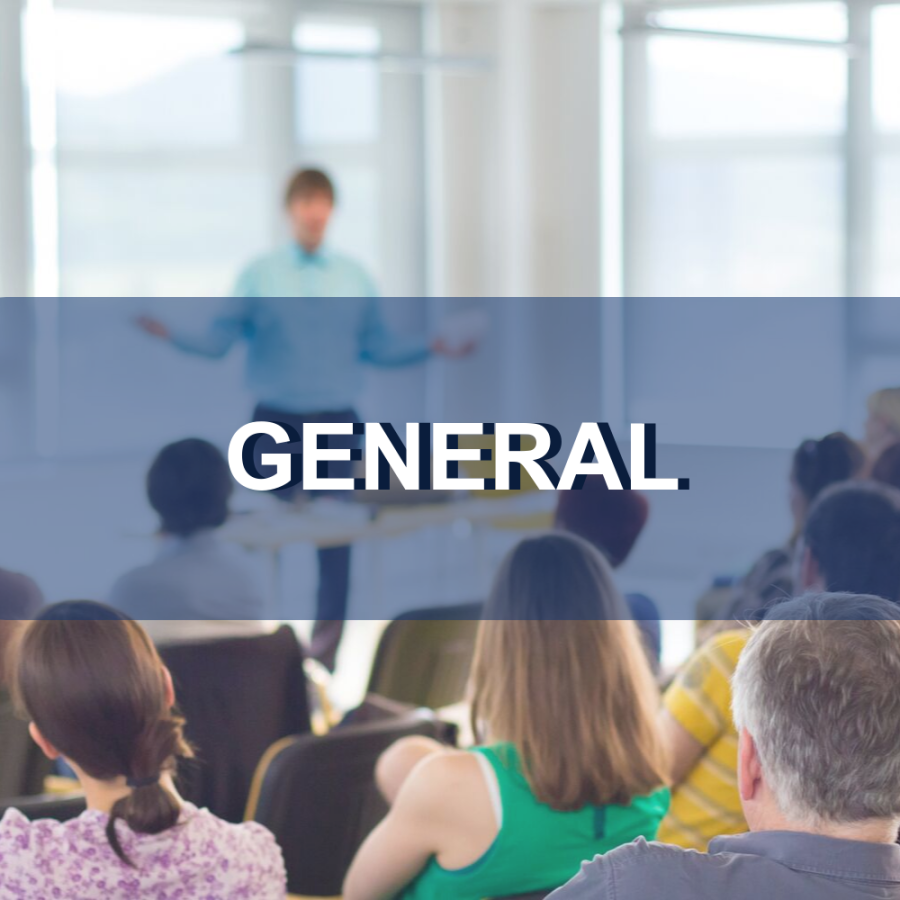 Leadership Development Series of Workshops
Crestcom interactive leadership development program is designed to foster a deeper understanding of business practices. This program it's designed to be delivered as a 3 or 12-month course.
Each month you will learn about two essential business topics. After each monthly session, you will complete a results-oriented, quantitative action plan to help you track and reach your goals.
Each series of the program consist of 6 modules. You must enroll in all of them to obtain a certificate of completion at the end of the series. Those who attend and complete the 6 modules may earn up to 12 CPE Credits.
If you prefer, you may enroll in 24 modules program (1 year). Those who attend and complete the 24 modules may earn up to 48 CPE Credits.
Instructional Delivery Method: Group live facilitated, different multimedia, exercises and simulations
P.R. Field of Study: Human Behavior Sciences
NASBA Field of Study: Personal Development/ Leadership
Pre-requisite: Orientation Meeting
Level: Intermediate / Advanced
Facilitator: Ivonna J. Pacheco, Ph.D - Industrial Organizational Psychologist
Methodology:
2 leadership topics every month

Live facilitated in Spanish

Blended Learning

Featuring a leading authority on each topic

Interactive exercises to practice in class

On line 24/7 access to course materials to ensure active learning

Online tracked action plans and results

Quarterly debrief meetings to reinforce learning and to hold participants accountable
Place: MSSS Inc., Ave. F.D. Roosevelt, 145 A, Hato Rey
---
Serie I - January - March 2020
Module I & II (1920-270):
Topis to be discussed:
Raise the customer service crossbar
Define customer satisfaction in your business

Examine factors that create customer loyalty

Identify ways to enhance the customer experience
Deliver results the first
Focus on results by asking "future-based questions"

Apply a four-step question technique to set proper direction

Achieve better results through clear communication and delegation
Date: January 24, 2020
Registration: 8:15am - 9:00am Seminario: 9:00am - 1:00pm
---
Module III & IV (1920-271):
Topis to be discussed:
Take charge of talent management
Recognize the importance of recruiting, interviewing, hiring, and retention in a comprehensive talent management program

Apply the big picture perspective of recruiting and hiring for a diverse workforce

Employ an effective, structured vision for your workforce that focuses on immediate and future needs for expanding your team in an increasingly competitive market
Bridging the multigenerational gap in the workplace
Learn how to identify generational stereotypes and better engage the skills on your team

Illustrate how multigenerational communication and skills can bridge the gaps and provide better connectivity

Develop an effective approach to attract, retain and lead a multigenerational team
Date: February 21, 2020
Registration: 8:15am - 9:00am Seminario: 9:00am - 1:00pm
---
Module V & VI (1920-272):
Topis to be discussed:
Mastering Negotiation
Define negotiation and know when you are in a negotiation situation

Practice the five disciplines of the Crestcom Negotiation Model

Select tips and tactics from the Penta Negotiator Tool Kit
Change how you manage change
Explain foundational aspects of change management and the critical role managers play in the change process

Apply a practical framework for processing many changes that impact you and your team

Recognize resistance to change and the tools available to help address that resistance
Date: March 20, 2020
Registration: 8:15am - 9:00am Seminario: 9:00am - 1:00pm
---
Serie II - April - June 2020
Module VII & VIII (1920-273):
Topis to be discussed:
How to inspire innovation
Inspire innovation in your company, department or team

Understand the three barriers to innovation

Discover ways to stimulate creative thinking

Explore the three rules of prototyping
How to create consensus
Learn to get more agreement from people more often

Understand the communicator's first job in creating consensus

Learn to accentuate the positive and eliminate the negative

Understand when and how to address concerns
Date: April 17, 2020
Registration: 8:15am - 9:00am Seminario: 9:00am - 1:00pm
---
Module IX & X (1920-274):
Topis to be discussed:
The leader's mindset
Learn to take the three steps to developing a leader's mindset

Identify the three sources of competence

Develop the three key habits of a leader

Know how to position yourself as an extraordinary leader
Develop effective and devoted employees
Build people-your most valuable asset

Improve hiring and onboarding processes

Practice three key strategies for creating devoted employees

Use recognition as a powerful motivator
Date: May 22, 2020
Registration: 8:15am - 9:00am Seminario: 9:00am - 1:00pm
---
Module XI & XII (1920-275):
Topis to be discussed:
How to improve workplace performance
Apply the PDA principle

Discover the source of passion

Balance passion and process

Apply the five p's of remarkable workplace performance
Captive your client
Create customer service moments of magic

Craft an inspiring customer service mantra

Explain the best strategies to captive a customer
Date: June 19, 2020
Registration: 8:15am - 9:00am Seminario: 9:00am - 1:00pm
---
Serie III - July - September 2020
Module XIII & XIV (1920-276):
Topis to be discussed:
Strategic Thinking for future success
Understand what strategic thinking is and its value to leaders

Recognize strategic thinking as a daily process

Demonstrate five qualities for future based thinking

Apply strategic thinking skills
Leadership Influence through emotional intelligence
Define skills that help individuals and teams respond with reason rather than react when triggered by others

Relate the application of emotional intelligence to higher performance

Prepare leaders to mobilize people around a compelling vision through influence rather than by exercising authority
Date: July 17, 2020
Registration: 8:15am - 9:00am Seminario: 9:00am - 1:00pm
---
Module XV & XVI (2021-001):
Topis to be discussed:
Ignite a culture of accountability
Identify how accountability contributes to organizational success

Recognize the key elements required to create a culture of accountability

Explain the best ways to increase accountability in the workplace
10 ways to increase morale and motivation
Understand the impact of workplace morale

Identify the nature of motivation and leader's role in providing it

Learn ten techniques to increase motivation and morale
Date: August 21, 2020
Registration: 8:15am - 9:00am Seminario: 9:00am - 1:00pm
---
Module XVII & XVIII (2021-002):
Topis to be discussed:
Techniques for managing personality styles
Examine personality styles and their traits, strengths and weaknesses

Understand your personality style and the personality of others

Discover ways to adapt your personality style to work effectively with others
How leaders shape decisions
Have greater insight into decision making as learned process

Understand how to apply efficient and effective decision-making tools and models

Be better equipped to understand and influence the decision-making process of other individuals and groups

Recognize hoe to avoid traps and pitfalls in the decision-making process
Date: September 18, 2020
Registration: 8:15am - 9:00am Seminario: 9:00am - 1:00pm
---
Serie IV - October - December 2020
Module XIX & XX (2021-003):
Topis to be discussed:
Communicate with impact
Communicate with impact by determining and doing what people find interesting

Communicate with impact by making messages more memorable

Understand the process of memory and individual memory bias
Building your business is everyone's business
Introduce the business acumen model and the four areas that are critical for an organization's success

Define key business drivers and how they relate to an organization's profitability

Prepare leaders to focus on aligning the missions, brand and direction of an organization to maximize employee engagement and performance

Challenge leaders to become broader thinkers, to proactively anticipate, navigate, and leverage trends impacting an organization
Date: October 23, 2020
Registration: 8:15am - 9:00am Seminario: 9:00am - 1:00pm
---
Module XXI & XXII (2021-004):
Topis to be discussed:
Managing time for maximum results
Maintain focus on the time and expertise of yourself and others

Improve your ability to avoid and manage distractions

Apply the six principles of time management

Identify and concentrate your efforts on most valuable activities
Better performance through better teamwork
Learn how to create passionate, engaged teams

Delegate responsibilities the right way

Get to know teams' members as people first

Become an effective role model
Date: November 20, 2020
Registration: 8:15am - 9:00am Seminario: 9:00am - 1:00pm
---
Module XXIII & XXIV (2021-005):
Topis to be discussed:
Conflict resolution techniques
Understand the five common myths of conflicts

Identify the three primary types of conflict

Overcome the six barriers to conflict resolution

Apply the dialogue method of conflict resolution
Peak Performing Leaders
Understand the performance optimization model

Develop a plan to achieve peak performance

Apply a mindfulness process to be more focused and creative

Construct an action plan to improve your own performance or the performance of associates in the workplace
Date: December 11, 2020
Registration: 8:15am - 9:00am Seminario: 9:00am - 1:00pm
---
Discount: Complete Series (24 modules)
Members without debts and Foundation Members $3,600*
Other $3,800*
*To obtain the applicable discount through "online" registration, you must use code LDSW19
---
Materials: This course will be paperless and the materials will be distributed electronically. Download them through "Mi Perfil", on the Colegio's website, where will be available for seven days after the event. Electronic devices may be brought to the classroom to access the downloaded materials.
Electronic evaluation: Once you have registered your entry to this educational activity, you can quickly and easily access and complete the evaluation through "Mi Perfil". On our website "Home" page you will find detailed instructions for completing the form.
Notice: The Colegio de CPA reserves the right to substitute instructors and suspend a course due to insufficient enrollment or other causes beyond our control. We reserve the right to refuse admission. Space is limited. Registration is subject to the available slots. The tuition price for CPA applies to those who at the time of registration do not owe debts to the Colegio.
Secciones
2021-003 - 10/23/2020 - Serie IV: Communicate with impact / Building your business is everyone's business

2021-004 - 11/20/2020 - Serie IV: Managing time for maximum results / Better performance through better teamwork

2021-005 - 12/11/2020 - Serie IV: Conflict resolution techniques / Peak Performing Leaders
Precio General
US$ 1,000.00